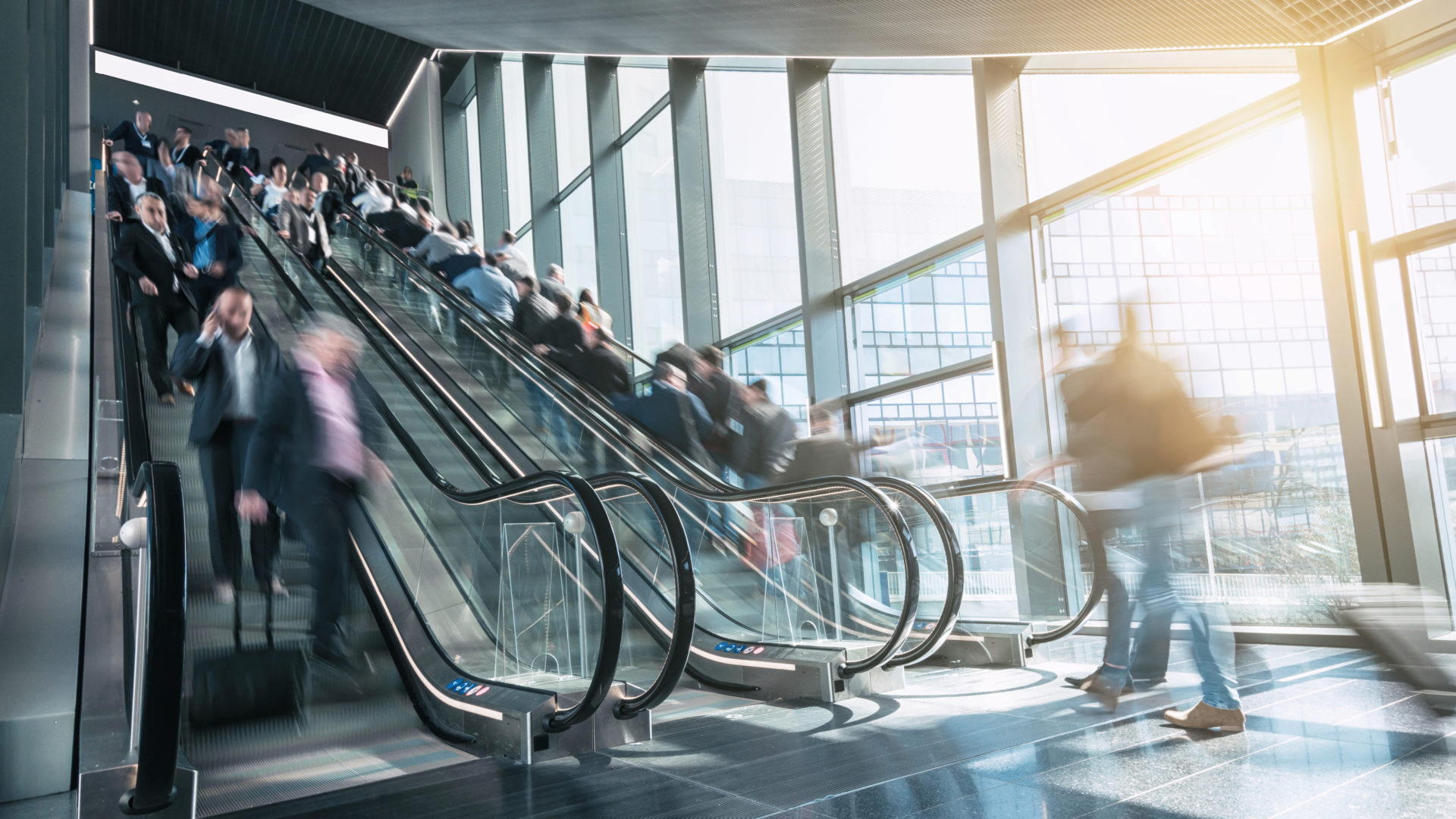 OFFICE BUILDINGS
How to guarantee health security? Ensure comfort? Facing oscillating presence on site?
HOW TO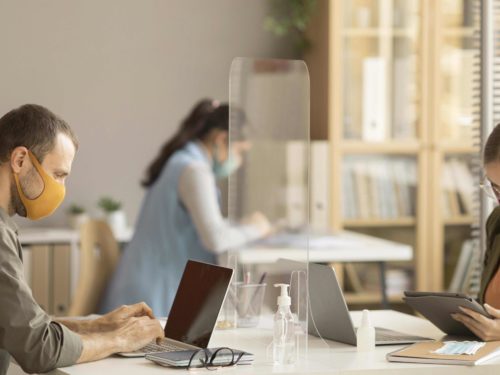 guarantee health security?
Employers are responsible for providing a high quality hygiene within the workplace. Facing Covid-19, how to take necessary measures to ensure safety and thus protect the physical and mental health of employees?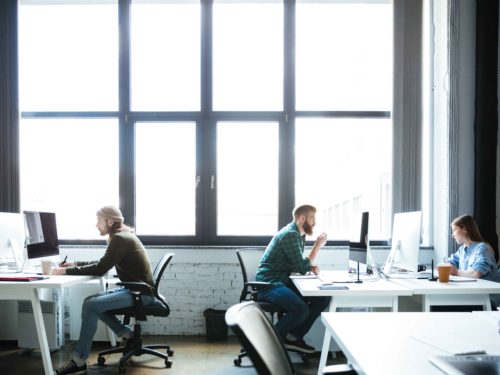 ensure comfort?
Cleanliness in a workplace is a real leverage for business efficiency and general well-being: 93% of European employees consider that hygiene and cleanliness help maintain a good atmosphere at work. 85% of them even say that cleanliness has a positive impact on their performance and 80% that is reduces their stress.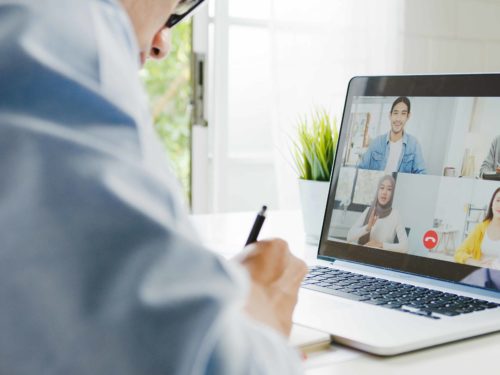 facing oscillating presence on site?
The health crisis has consolidated flexibility in the office and working remotely, as key topics at the heart of business issues. How to guarantee total hygiene while the number of employees on site varies every day and even during day time?
HYGIACONNECT
BENEFITS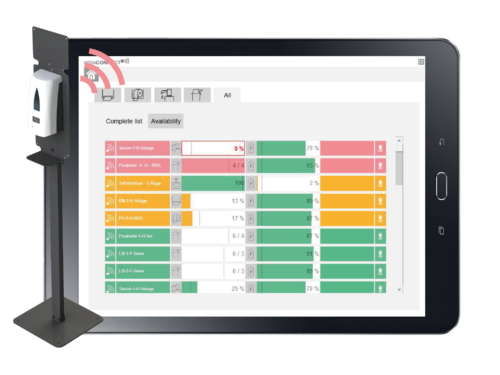 THE GUARANTEE OF AVAILABILITY
When the volume of hand sanitizer remaining reaches a critical level, the dispenser sends an alert. With the indication of the dispenser's position, the operational team can quickly and efficiently intervene before rupture or even before customer's complaint.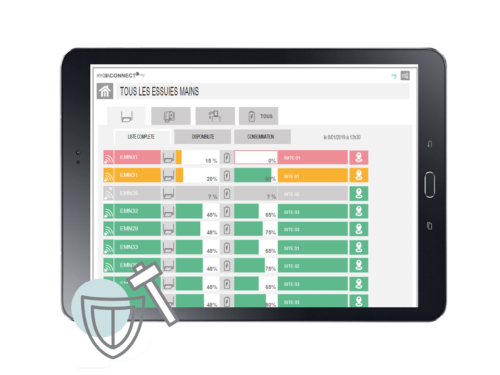 WASHROOMS ALWAYS CLEAN
The Facility Management team can monitor in real time, the level of consumables in paper, soap, sanitiser and towel dispensers. They thus have an exact and comprehensive view of all operations required within the facility.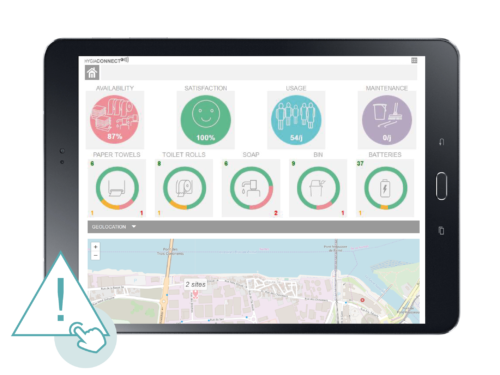 INTERVENTIONS CORRELATED WITH ATTENDANCE AND SATISFACTION
Thanks to its dashboards and alerts, HygiaConnect makes it possible to monitor the attendance and satisfaction of users in real time. Allowing to plan interventions in connection with real number of people in a specific area.
THEY ARE ALREADY
HYGIACONNECTED
The BOUYGUES construction's head quarter
« Challenger », the BOUYGUES Construction's head quarter, has a surface area of 68 000 m2, creating a city within the city, with more than 3000 visitors per day. To guarantee a high level of hygiene to employees or visitors, we had to deploy a clever tool allowing a total sanitizing solution. We installed a hundred of HygiaConnect sanitizing stations on the key strategic areas within the different buildings. The stations are connected, using the public LoRa® network deployed by Objenious, and communicate in a SaaS mode. At a glance, they provide information of available hand sanitizer volume remaining. Thanks to HygiaConnect alerts, we can also identify dispensers to be refilled, the guarantee of never having ruptures. Intensely frequented stations can thus be refill whenever required.
Olivier ROMAIN,
BUSINESS DEVELOPER
BOUGYUES ENERGY & SERVICES
CONTACT US