2020/2021 new products
Discover in exclusivity our 2020/2021 news. With our products, we celebrate the "French touch" (French-style hospitality). Our hotel collection focuses the customer experience on the five senses so that a hotel stay can become a sensory experience synonymous with well-being.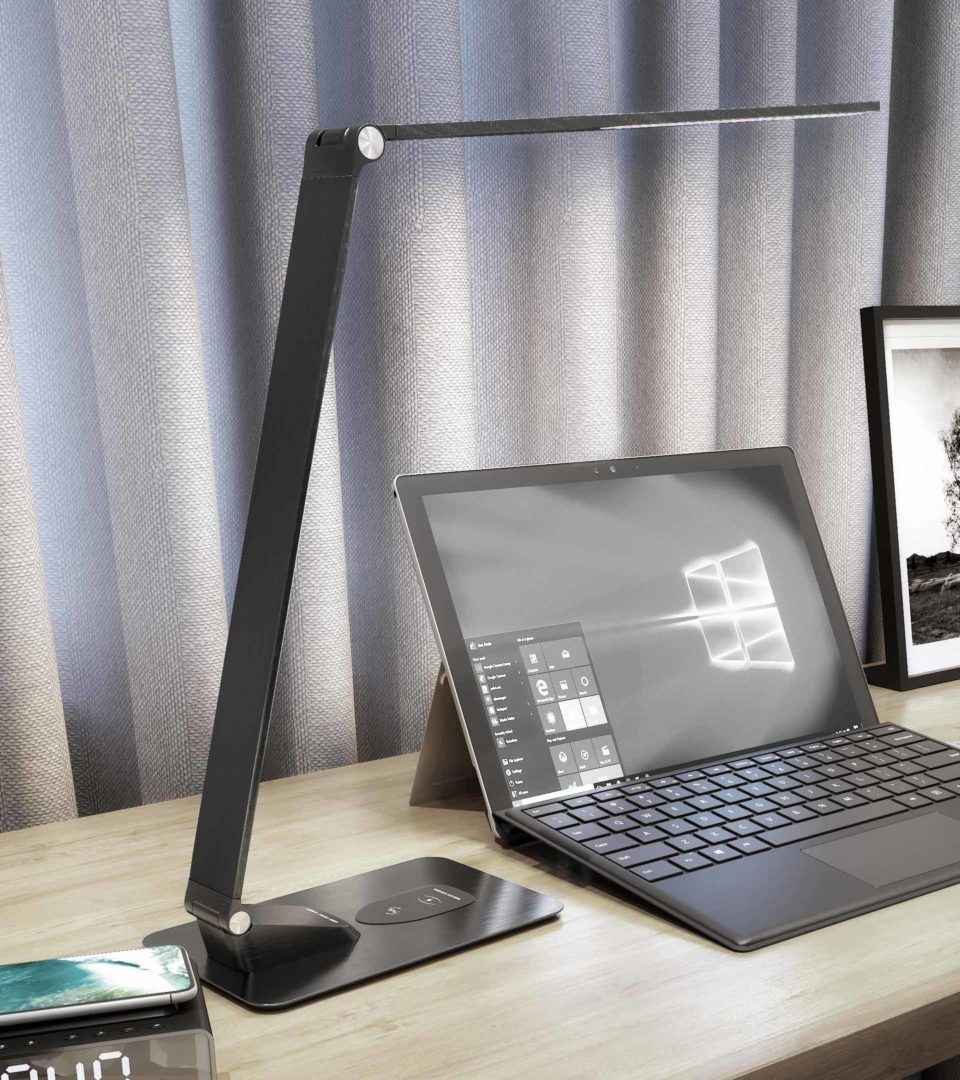 2020/2021 new products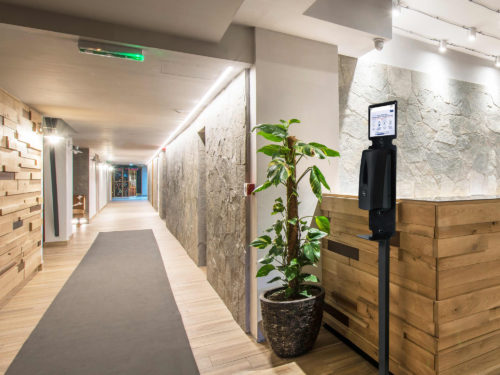 HAND SANITIZING STATION
Discover our selection of totem for effective hand washing, anti-vandalism and Made in France.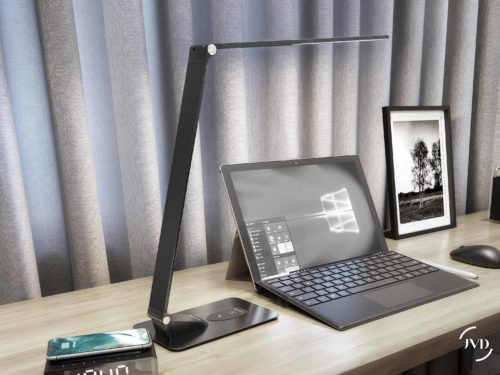 BEACON DESK LAMP
Beacon desk lamp, energy-saving LED white & warm lighting, wireless & USB charging.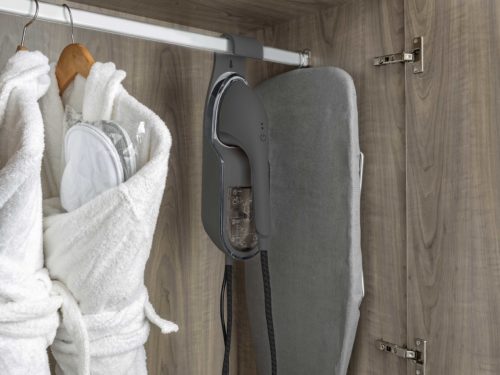 Velyss
Steam Iron
Discover the Velyss steam iron. Easy to store and secure, the Velyss steamer becomes your only ironing accessory. Effective against Covid-19.
More informations
WAVE Stereo Alarm Clock
Wave stereo alarm clock, wireless & USB charging, AUX, TF card, bluetooth, FM radio.
More informations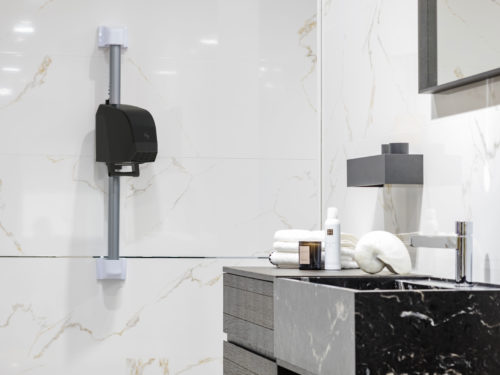 Neptune matte black
Available in a matte black version, the Neptune pool hair dryer is adjustable in height and with a 180° rotation
More informations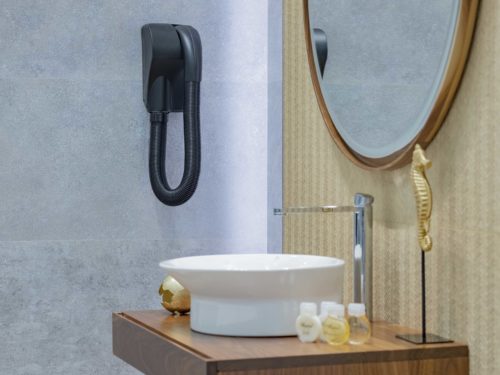 Caraïbe matte black
Our ultra compact Caraïbe hair dryer gets a new look in matte black color.
More informations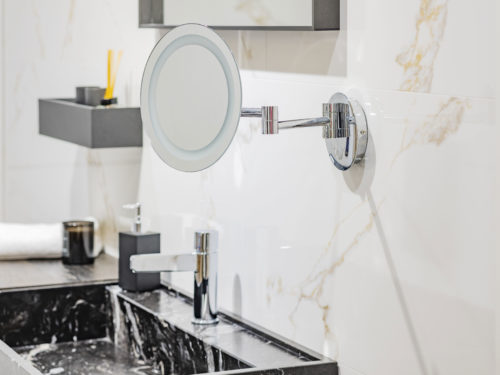 Celeste mirror
With a magnifying vision x 3, the new Celeste illuminated mirror on sector is offers two different lighting.
More informations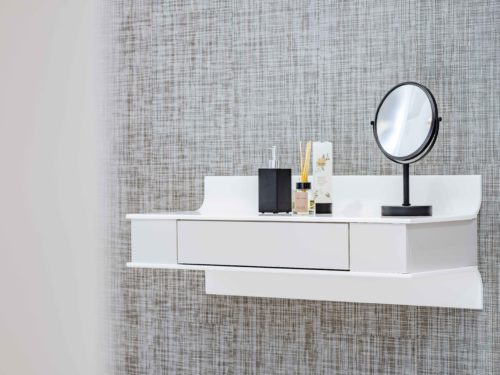 Fiesta matte black
In gold or chrome, the Fiesta magnifying mirror is now available in a matte black finish.
More informations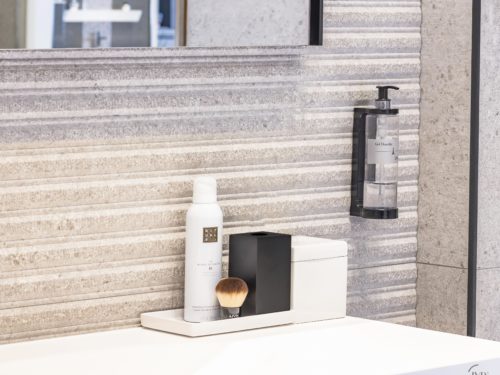 Isiss dispenser
Our soap dispenser, shower gel, shampoo Isiss now comes in black and is now delivered with labels.
More informations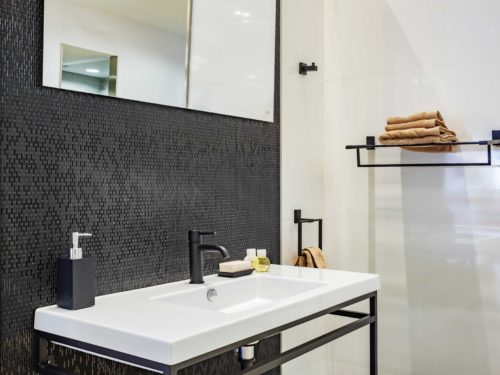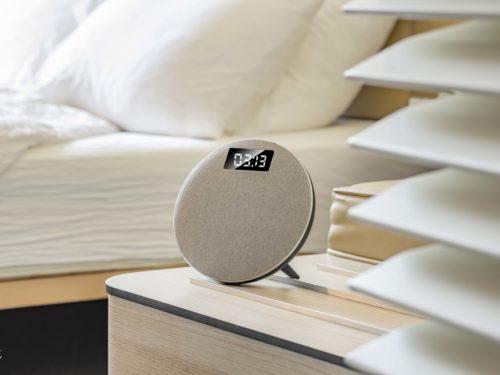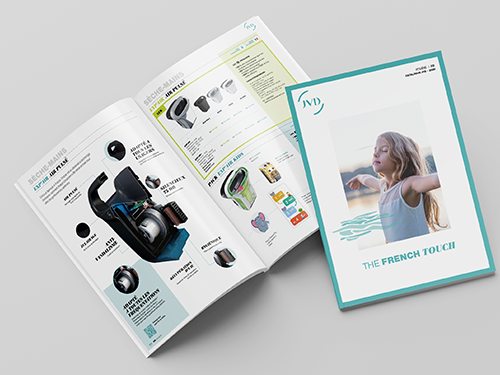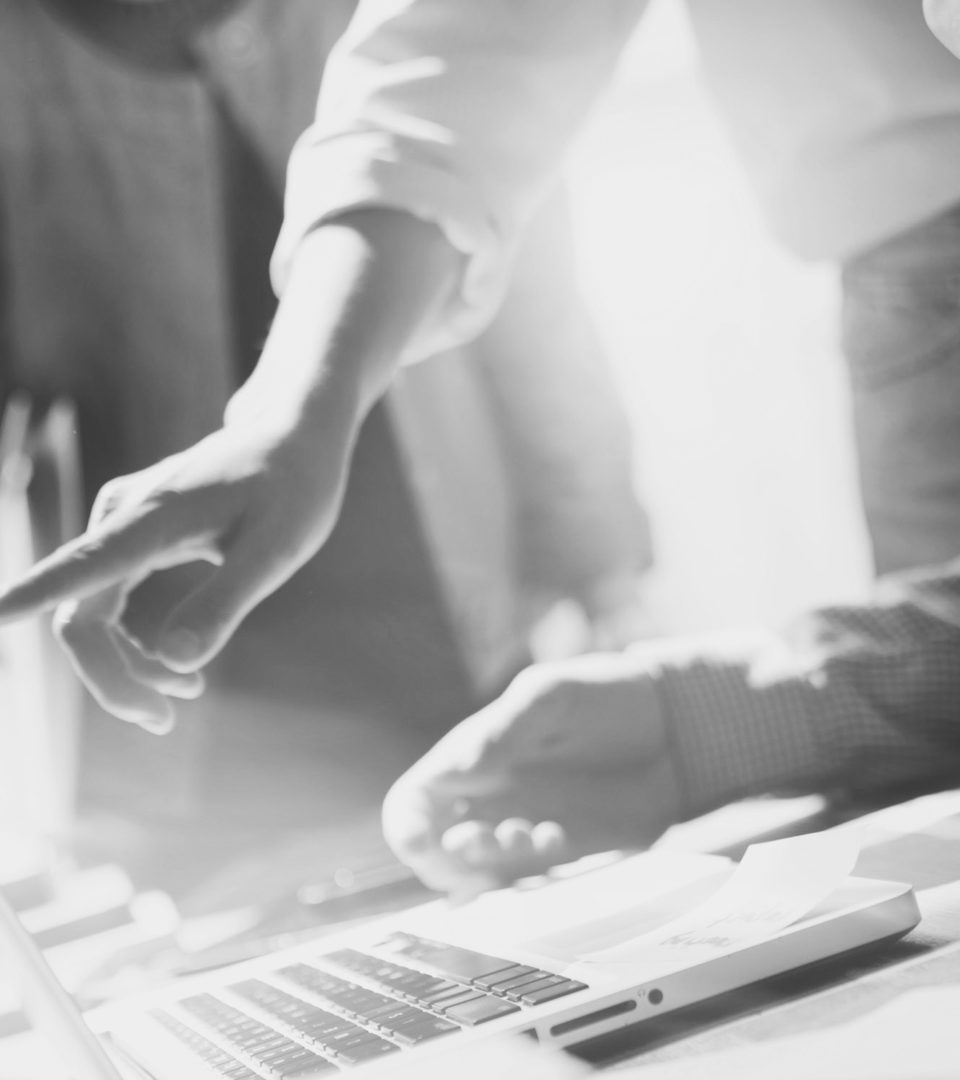 CATALOGUE 2020/2021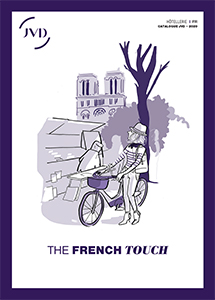 Download our catalogue
She tells us!
Aurélie de La Pontais is the talented illustrator of the new JVD Hotel catalogue. With a French touch, the effortless style of a Parisienne and an obvious but understated taste for luxury: Aurélie de La Pontais is the new embodiment of the signature JVD products equipping hotel rooms across the globe. She tells us about her work and her collaboration with JVD.
How did your collaboration with JVD begin?
It began with a great sense of conviction! Even before finding out if I was going to be selected, I decided to send an example of what I would produce if chosen. I drew a young woman, who we will call the "Diva": she is drinking a cup of tea looking out over the streets of Paris from her hotel room. I drew inspiration from the ambiance of the streets of Paris depicted in the Aristocats cartoon (laughs): classic, comfortable interior, a touch of cocooning over a cup of tea…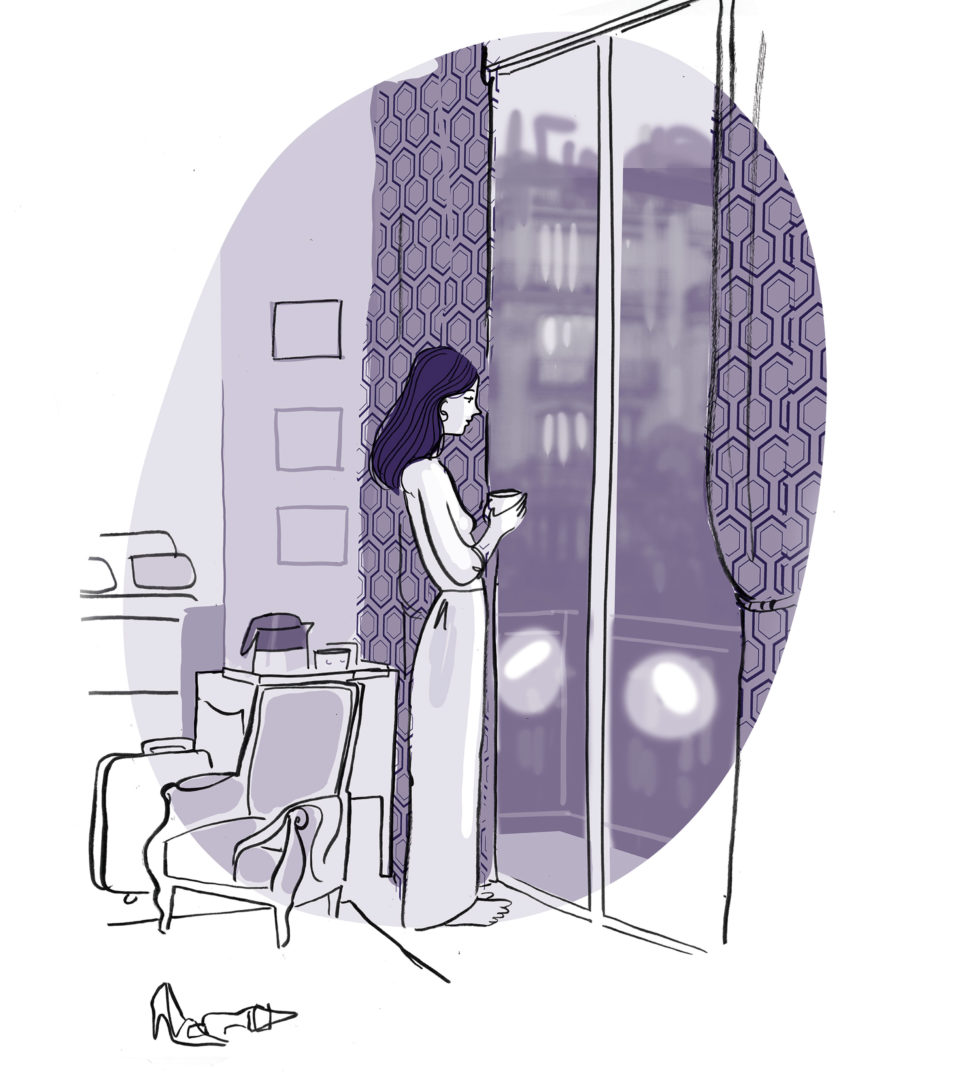 Had you illustrated for the hotel industry before?
Never, but I really loved immersing myself in the world of travel and hotel rooms, imagining JVD products featuring in hotel rooms around the world. I also viewed it as an invitation to go on a journey of imagination through my own drawings!
You included JVD accessories in your illustrations. How did you approach the work?
Yes, JVD accessories are in all of the catalogue's illustrations. What I really like is their discreet elegance. They blend perfectly with all the decor styles I imagined. They are chic yet simple. What I like to call the French touch. The safe is what gave me most problems, as it needed a certain virility but without going over the top. While I was looking for inspiration, my brother entered the room and placed his keys on the table: I asked him to stand perfectly still and I immediately took a photo of him. I had found my idea!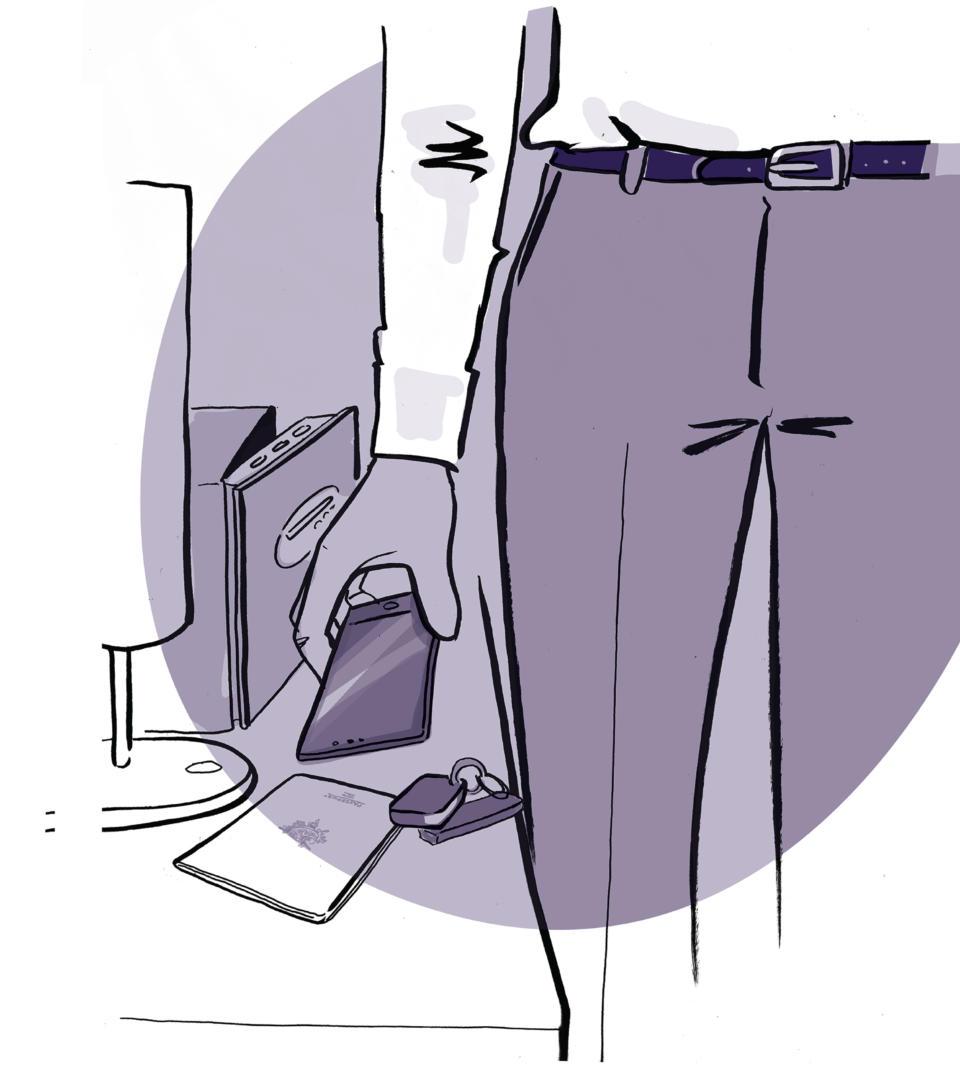 You decided to work in monochrome. What were your reasons for this decision? 
To give that suggestion of elegant sobriety, so typically French. And also to create the space for the objects.
Which JVD accessory did you enjoy drawing the most?
Without doubt the minibar. It symbolises relaxation after a day of meetings or sightseeing. I wanted to infuse my illustration with the notion of a gentle breeze ruffling through the curtains, with the evening dress laid out ready on the bed. The promise of the perfect evening!
Find all her work by clicking here.
View the rest of her work